The Fire Service when responding to incidents work in partnership with the following agencies.
If you live in or are visiting County Durham or Darlington, the following list contains emergency and useful numbers and/or website addresses.
County Durham and Darlington Fire and Rescue Service

Emergencies     dial 999
Non-emergencies     0845 305 8383
Minicom    0191 3847524
Website    www.ddfire.gov.uk
Dial 999 and ask for the Fire Service if:
you are involved in or discover a Fire
you discover a trapped person or if you become trapped
you discover spillage or leakage of harmful chemicals
Durham Constabulary

Emergencies     dial 999
Non-emergencies     0345 60 60 365
Minicom helpline     0191 375 2090
Website     https://www.durham.police.uk/
 
Dial 999 and ask for the Police if:
there is a danger to life or risk of injury
a crime is in progress and the offender is still at the scene or has only just left
immediate police attendance is necessary such as when a crime is obviously about to be committed
North East Ambulance Services

The Ambulance Service is there to help you in life threatening and serious medical emergencies.
Website: http://www.neas.nhs.uk/
Dial 999 and ask for an Ambulance if:
Chest Pain
Difficulty in breathing
Loss of consciousness
Severe loss of blood
Choking
Fitting/convulsions
Severe allergic reactions
Road traffic accidents
Radio Stations
For the latest news during a major emergency, we recommend listening to your local radio station:
Civil Contingencies Unit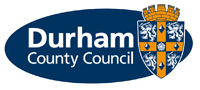 The Civil Contingencies Unit at Durham County Council plans for emergencies in County Durham and Darlington. The team can also provide information to householders, businesses and communities on how they can plan for emergencies, to reduce the impact and improve recovery.
03000 264654
Local Resilience Forum - http://www.durham.police.uk/
Why have a Local Resilience Forum?
The Civil Contingencies Act (CCA) 2004 established a clear set of roles and responsibilities for all agencies involved in emergency preparation and response.
All agencies are divided into categories of response. Each category has a different set of duties.
In addition the CCA requires all agencies to:
• cooperate with each other in contingency planning,
• recognise local risks
• provide a coordinated response to emergency situation.
The community risk register
A community risk register has been set up to assess the likelihood and potential impact of a variety of situations in County Durham. The register also sets out how we can limit these risks. You can look at the risk register below:
38697 County and Darlington Risk Register April 2017 version 1_0.pdf PDF
Further information:
HM Government Website  - www.gov.uk/
Civil Contingencies Act 2004 - www.legislation.gov.uk/ukpga/2004/36/contents 
Met Office Weather - www.metoffice.gov.uk